WEF recap: Industry's role in addressing global challenges
In the midst of an energy crisis, geopolitical tensions and an ongoing fight against climate change, we are experiencing challenges that affect every human on Earth. So, how can an organization like the World Economic Forum (WEF) — widely criticized due to its exclusiveness — have authority to discuss these global crises?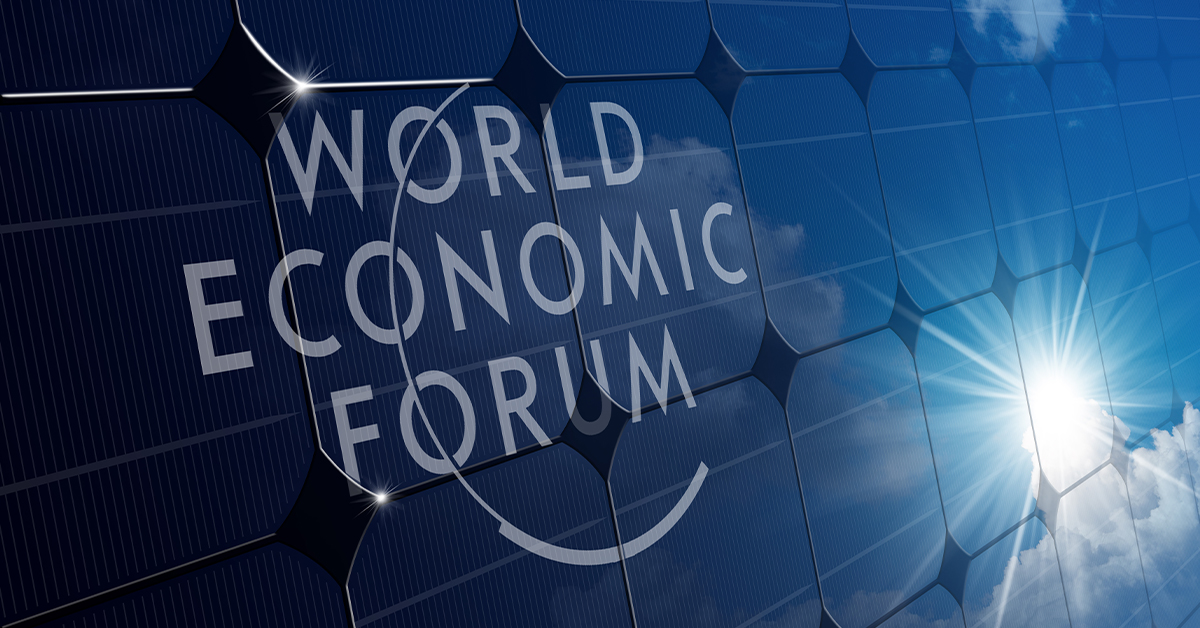 WEF is mostly known for its annual meeting in Davos, a mountain resort in the eastern Alps region of Switzerland. There, thousands of business, political and world leaders gather to discuss the issues most pertinent to modern society. While these challenges are not solely the concern of Davos attendees, many have the authority to make change. Following this year's conference, I reflected on these challenges and considered how industry should react to deal with their symptoms.


Technology for the transition

Ursula von der Leyen, President of the European Commission (EC), spoke of Europe being a cradle of clean tech and innovation during her speech at Davos. It is undeniable that Europe is a front runner for green technologies. In fact, in 2020-21, the European Union (EU) registered 50 per cent more patents in green technologies than the United States — a nation that typically leads the way for technological development. Japan and China were also behind the EU's figure.

Despite our strong position, we mustn't get complacent. This is particularly important for the development of technologies that play a role in energy transition.

Consider battery energy storage systems (BESS) as an example. This technology is advancing at an impressive pace, and is doing so while the cost falls dramatically. This is largely thanks to the high level of competition developing this technology and a growing understanding of its requirements. At COPA-DATA, we recognize the importance of BESS in future energy grids and have developed numerous resources for integrators, developers and policymakers that are interested in this technology.

As a result of the pace of BESS advancement, it is estimated that Europe will achieve a 300 per cent growth in total operational residential BESS (R-BESS) capacity by 2026. Not only will this reduce energy costs for your average European resident, but will support the wider world's adoption of renewable technologies. We need to ensure that other energy technologies experience the same level of competition.


Energy resilience is key

It is impossible to discuss the rapid advancement of energy technologies without considering the subsequent challenge of grid resilience. This was another discussion at Davos, and should be a primary focus for world technologists.

Nobody in developed countries can truly imagine life without a functioning energy grid. However, the collapse of a grid is not totally unfeasible. Just last year, the war in Ukraine saw a series of attacks that destroyed 80 per cent of Kyiv's residents' water supplies and damaged six power facilities.

It's not easy to talk about climate neutrality when your country is a battlefield. However, Ukraine has demonstrated that, even in the wake of the Russian invasion, renewable energy has gained wider public support. In the short term, renewables have been valued for their resilience, as regions use small distributed systems like solar panels and BESS to enable back up power during grid failure.

Long term, it is crucial that these technologies can be seamlessly integrated onto the grid to ensure greater resilience against similar failures. To achieve this, smart grid technologies are key.

What's more, today's energy grids are not just susceptible to the physical attacks that Ukraine has experienced. Cyber threats are becoming increasingly prevalent. As energy grids modernize, there are an increasing number of IT-based networks and a larger number of remote connections.

As a result, it's more important than ever before for utilities providers to safeguard their networks using appropriate security technology. The global green energy transition simply cannot happen without industry investing in these areas.


Besides the grid

The problems of this world cannot be solved by politics alone, nor are they the sole responsibility of energy grid technology developers. They require a collaborative response involving multiple dimensions of action from the public sector, private sector, academia and civil society.

The business leaders I met in Davos showed high commitment for initiatives like the decarbonization of manufacturing operations, products and supply chains. Every business has a role to play in tackling the world's challenges, and this doesn't necessarily require the integration of a microgrid or energy storage facilities.

In fact, a growing number of businesses are committed to achieving net-zero emissions without changing their relationship with the grid. Environmental strategies might include limiting wasteful consumption, changing inefficient production practices or choosing to manufacture locally, or at least within continents, to avoid unnecessary shipment around the globe.

I won't deny the criticism. The WEF is incredibly exclusive — but the challenges discussed at this year's conference are anything but. While Davos' attendees may be business leaders and government representatives, they are also mothers, fathers and grandparents and understand the impact of today's actions on future generations.

The global challenges of energy, war and climate change are affecting every human on earth and will require commitment from all businesses to take action to create a better, greener future.



If you are interested in deeper knowledge about Battery Energy Storage I can recommend our BESS White Paper: